Assumption Academy offers a before and after school CAREs  program to students in the 3 year old classed through Kindergarten.
When you're working and have preschool-age children, it can be a challenging task to ensure they get the care they need while you're on the clock. Assumption Academy offers convenient, safe and engaging before and after care programs for children in Wayne PA area. Our warm, welcoming environment goes beyond simply monitoring play—we support children to become the healthiest, happiest version of themselves!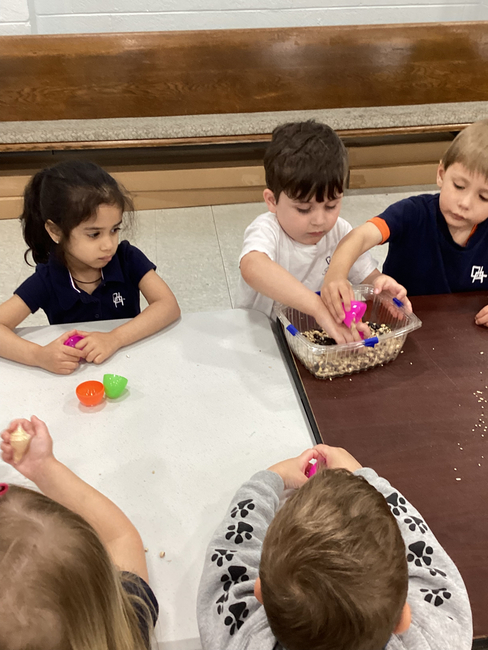 CARES charges begin at $6.00 per hour.
Before and After-Preschool Care
Assumption Academy proudly offers the CARES program, providing care every day beginning at 8:00 AM with Early Birds and ending with Twilight Tots from 3-6 PM. Our before and after-preschool care program in Strafford, PA helps parents bridge the time between preschool and your work schedule, providing a safe place for children to gear up for the start of the school day and wind down when school is over. We give children an opportunity to play if they want to or spend some quiet time on their own if they choose.
---
Exploration Through Play and Activity
We structure our aftercare program to include fun, group activities as well as time for relaxation. While we understand that every waking moment provides a chance for young minds to learn and explore, we also know that sometimes kids just need to be kids, and our CARES program allows them to do just that.
Our before and after-preschool care program is staffed by experienced, devoted and caring adults. Every member of our staff works to create an atmosphere of acceptance and comfort for all children. We ensure every child feels welcome, valued and cared for.